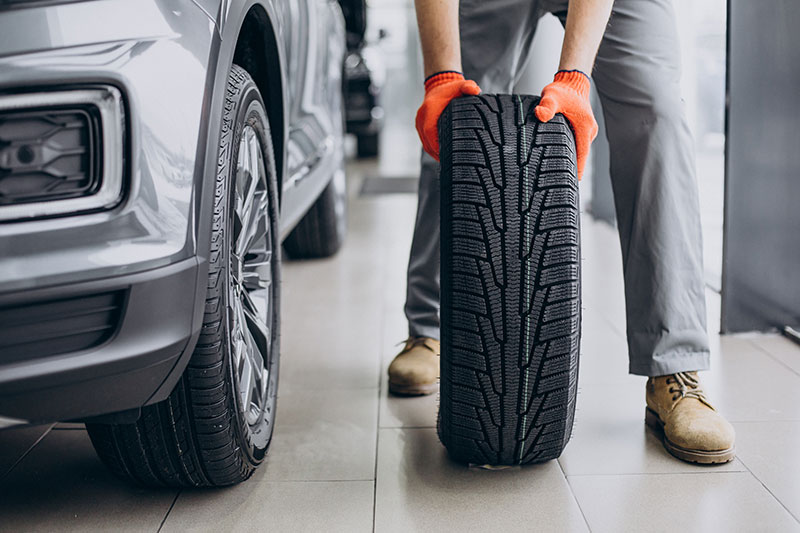 Tyres Colchester
Here at Simply Serviced, we can provide customers with a local tyre fitting service, located from our tyres centre in Stanway Colchester.
We provide a fast and friendly tyre service, with a wide range of tyre stock for same day fitting and alignment.
With our stock of premium tyres, mid range and cheap budget tyres, you can be sure we have the right tyres for your vehicle.
If you're looking for a local tyres centre in Colchester, than be sure to give us a call. We aim to offer competitive pricing to new and existing customers.
Five Reasons To Get Your Tyres Inspected
You are legally obliged to make sure your tyres have sufficient tread and are properly inflated. Beyond that, there are a number of benefits to having your tyres inspected by our qualified technicians.
Some tyres are better suited to your car than others. We can advise you on the best specifications for optimum driving performance.
Poor fitting will increase tyre wear and can be dangerous. We have the equipment and expertise to precision-fit tyres every time.
Your tyres may not be the best choice for the conditions. A change to winter tyres or a tyre more suited to the driving you do can help to prolong the life of your tyres and improve ride quality.
If your wheels are not correctly aligned your tyres will wear excessively on one side, shortening their life. We carry out precision wheel alignment to help your tyres give their best.
Maintenance is better than repair. With regular inspections, our expert technicians can spot problems and rectify them before they become severe and you need a complete tyre change.
Tyre Repair Colchester
Got a flat tyre or spotted a slow puncture? Don't stress, we're here to help. Call to book your car in today and we will do our best to repair the tyre and get you back on the road in no time!
In most cases, the puncture can be repaired with a simple rubber plug rather than needing to buy a new tyre.
Same Day Tyre Fitting
If you're in a hurry and need your new tyres fitted quickly, here at Simply Serviced, we've got you covered. We offer a same day tyre fitting service, depending on stock, so you can be on your way quickly.
Relax and enjoy our waiting room, with wifi, refreshments and magazines whilst you wait for your tyre fitting.
Tyre Centre Near Me
If you're located anywhere in Colchester and are looking for a tyre garage, then be sure to give us a call!